Diana Fleischman
Diana Santos Fleischman, Ph.D, is an Associate Professor in psychology at the University of Portsmouth. As an effective altruist, Diana is committed to reducing the suffering of nonhuman animals by promoting research into effective interventions through Animal Charity Evaluators, engaging with the public through podcasts, blogs and interviews, and conducting psychological research into human attitudes towards nonhuman animals. You can follow Diana @Sentientist.

Jonas Vollmer
Jonas is the co-founder and Director of Communications at Effective Altruism Foundation, a charity that uses evidence and reason to help as many sentient beings as possible. He studied medicine and economics with a focus on health and development economics, during which time he acquired expertise central to charity evaluation. He previously served on the boards of several charities.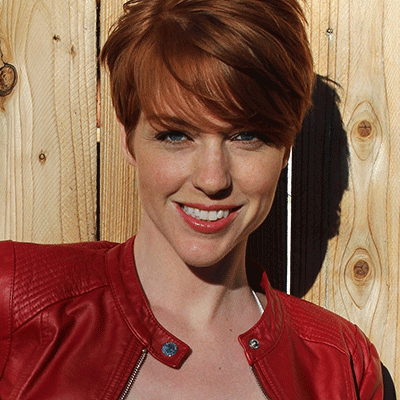 Kelly Witwicki
Natalie Cargill
Natalie is the Founder & Director of Effective Giving UK, which helps high-net worth donors maximize their impact. She also coordinates a group of donors who collectively give over $60M annually to end factory farming. She is an associate barrister at Serjeants' Inn Chambers, which is known for cases of ethical and political importance, and graduated first-class from Oxford. Natalie has worked with the UNHRC, Global Alliance for Improved Nutrition, 80,000 Hours, and Sentience Politics, and has lectured on effective giving at Cambridge and King's College.
Oscar Horta
Oscar Horta has been involved in antispeciesist and vegan activism since the mid 90s. He's a founding member of Animal Ethics. He teaches philosophy at the University of Santiago de Compostela, and has been a visiting researcher in other universities. His main fields of research are speciesism and wild animal suffering. His full cv can be seen <a href="https://usc-es.academia.edu/OscarHorta/CurriculumVitae">here</a>.
Jeff Sebo
Jeff Sebo is Clinical Assistant Professor of Environmental Studies, Affiliated Professor of Bioethics, Medical Ethics, and Philosophy, and Director of the Animal Studies M.A. Program at New York University. He is co-author of the recent Chimpanzee Rights (Routledge, 2018) and Food, Animals, and the Environment (Routledge, 2018). He also holds positions at Animal Charity Evaluators, the Animals and Society Institute, and Minding Animals International.